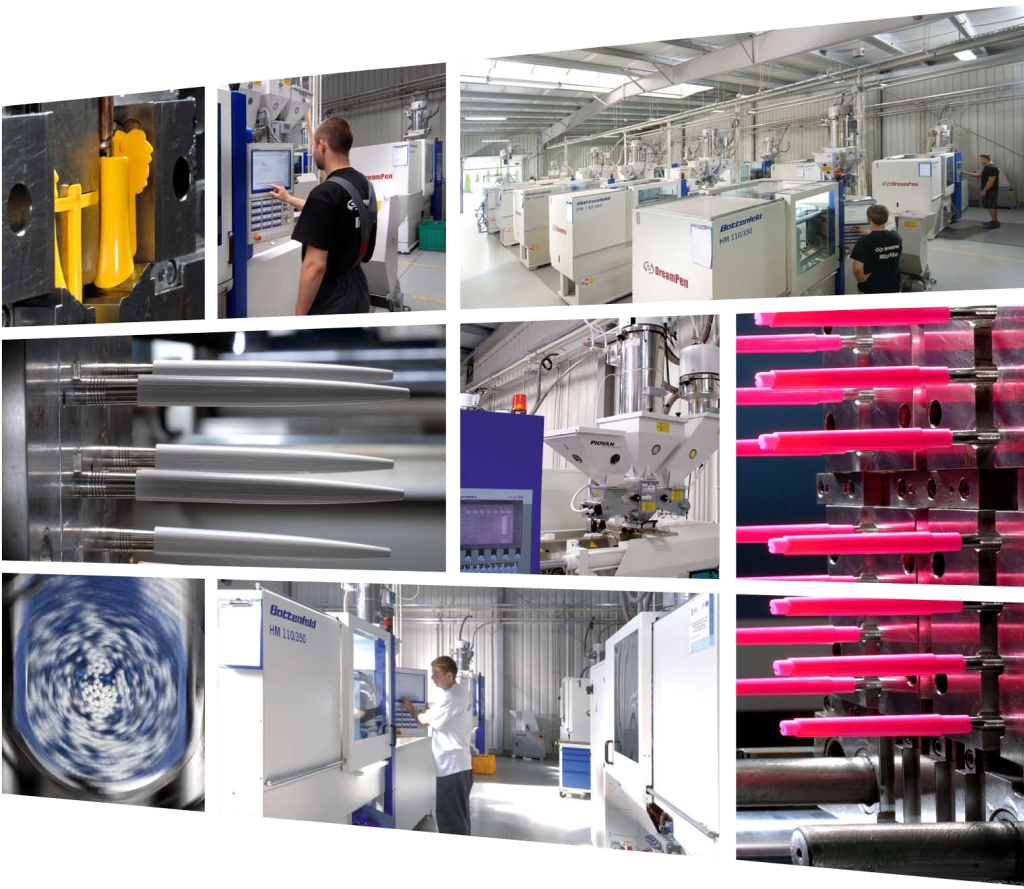 The DreamPen injection moulder room is fully innovative and modern in terms of the machine park, configuration of individual posts, qualitative systems and production flexibility. It works on the basis of the newest available technological solutions.
The pen elements are produced on the machines configured to work on the modular principle. It shortens the production cycle considerably, improves efficiency and allows instant reaction to the Customers' needs.
The granulated product and its dye components are subjected to a precise drying and mixing process. The result is a material with perfect texture and colour, durable and resistant. The rich peripheral equipment enhances primary production and minimises production waste.
The DreamPen injection moulder room personnel are skilled and have years of experience. Their knowledge is deepened during internal training.